Commencement 2021
The Moody Bible Institute and Moody Theological Seminary Commencement plans are currently underway. Given the ongoing uncertainty in response to COVID19, we will be preparing for the safest format for our graduates and will follow Centers for Disease Control (CDC) and local government guidelines to ensure the health and safety of our community as we plan to honor and celebrate the Class of 2021. We discourage families and loved ones from making any travel or accommodation arrangements until Moody confirms whether the ceremony will be in-person or remote. As decisions are made, we will email the graduates and post additional updates on this website as we get closer to the Commencement dates.
Chicago
*All times and locations are subject to change and may be influenced to CDC and local government regulations.
Moody Bible Institute Undergraduate Commencement
| Date | Location |
| --- | --- |
| May 15, 2021 | TBD |
Moody Theological Seminary Graduate Commencement—Chicago
| Date | Location |
| --- | --- |
| May 15, 2021 | TBD |
Moody Theological Seminary and Moody Bible Institute Undergraduate
2020

Graduates
| Date | Location |
| --- | --- |
| May 16, 2021 | TBD |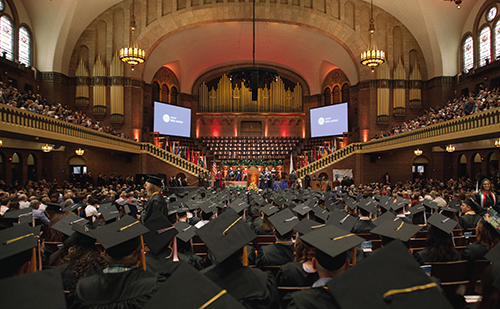 Michigan
Moody Theological Seminary Commencement—Michigan
Date
Location
May 8, 2021
MTS—Michigan Campus
41550 E. Ann Arbor Trail
Plymouth, MI 48170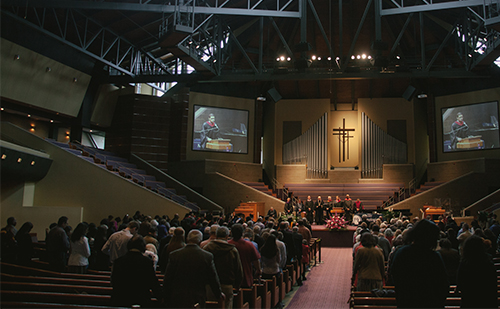 Spokane Aviation
Spokane Aviation Commencement
Date
Location
June 19, 2021
Moody Aviation Hangar
6719 E. Rutter Ave.
Spokane, WA 99212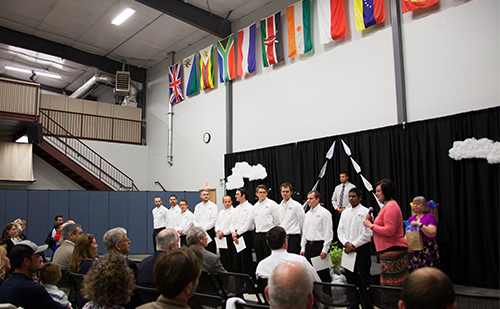 2020 Graduation Tribute
When the COVID-19 pandemic interrupted plans for Commencement this year, Dr. Mark Jobe and Dr. Dwight Perry invited all graduates, their families, and friends to attend an online tribute chapel on Tuesday, May 5, 2020. The virtual event included many of the usual honors, spoken by Moody administrators.
"I look forward to seeing how God is going to use you, whether it be in fulltime vocational ministry or whether it be in the marketplace, for the cause of the gospel," Dr. Perry said, speaking from his home office.
The tribute chapel honored 735 graduates for the 2019–20 school year, including 535 graduates of Moody Bible Institute and 200 graduates of Moody Theological Seminary and Graduate School. Students from all three Moody campuses participated, including 12 missionary aviation graduates from the Spokane campus and 29 graduates of Moody Theological Seminary in Plymouth, Michigan.
Many students and faculty submitted brief testimonies for a graduation tribute video, available for download.
"I'm looking forward to next year, if the Lord wills, that we come back together for an actual commencement ceremony on your behalf," Dr. Perry said. The 2020 graduates will be invited to participate in a commencement ceremony scheduled for 2021, with details announced later. Graduates can also choose to receive their diploma cover, regalia, and Bible by mail (for more information, see the 2020 Commencement FAQ).
Nancy (Andersen '80) Hastings welcomed graduates to the Alumni Association and encouraged them to stay in touch. Graduates can update their contact information using the online form.
Watch the graduation tribute chapel from May 5, 2020.
Recognizing that graduates still want a brick-and-mortar commencement experience, we are inviting all graduates to participate in a commencement ceremony scheduled for next year. For more information on attending next year's ceremony or other ways we are seeking to honor our graduates, please see the 2020 Commencement FAQ page.