Financial Aid Office
The Financial Aid Office is committed to assisting students in the federal financial aid process. The following resources are made available to help students determine eligibility for various federal aid opportunities.
Helpful Information
Campus Specific Information
Your Available Types of Financial Aid
What's FAFSA?
The Free Application for Federal Student Aid is how Moody determines what your financial needs are. Every undergraduate student fills out a FAFSA application, which Moody uses to award all scholarships and grants. Your FAFSA also counts as your application for Federal Loans.
Wondering how to get financial aid?
Fill out your FAFSA.
After FAFSA is filled out, Moody tells you what your financial aid awards are.
Your aid is applied to your bill.
You pay what's left. The payment plan helps you spread out the cost over time.
How Moody's Financial Aid Helps Online Students
You can get the best online education and save money while you do
Are you worried about paying for college? Moody wants to help you! Earning your degree online saves your on-campus housing money, and lets you keep your current job. The cost of your online degree from Moody Bible Institute can be offset by scholarships and grants. You can graduate with little or no debt and pursue your chosen field with experience and knowledge. We're committed to your success.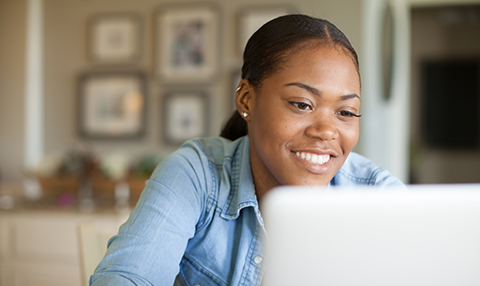 Wondering what's left?
We know paying your tuition could still seem like a lot, and Financial Aid can be tricky. We're here to walk you through the process so you get a high-quality education without breaking the bank.
Online Studies and Extension Site Tuition
Undergraduate Credit
$360 per credit hour
Graduate Credit
$460 per credit hour
Independent Study Tuition
Undergraduate Credit
(Shipping and handling not included)
$360 per credit hour