Music Programs
The Department of Music exists to develop musicians who are equipped to advance the cause of Christ through music ministry. It endeavors to prepare students for music ministry, including leadership, performance, and teaching in churches and parachurch agencies.
The Department of Music offers two degree programs:
Bachelor of Arts in Music
This four-year degree ranges from 40–49 music credit hours. Some emphases include one recital. This program is appropriate for students who seek a well-rounded program of Bible, classical and Christian music, and the liberal arts. It is a broad degree that prepares students for a range of ministries involving music.
Emphases: Music Ministry, Worship and Media Arts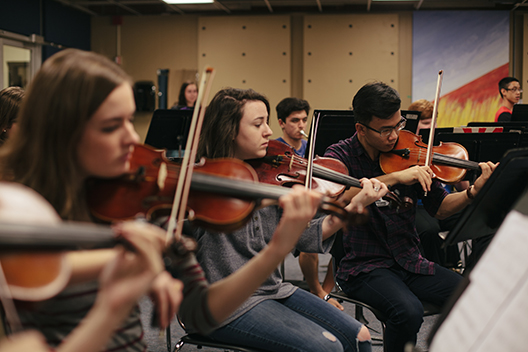 Bachelor of Music in Music and Worship
This five-year professional degree program offers several emphases, each with 83 music credit hours, including two recitals. This program is appropriate for students who seek more advanced classical and Christian music courses, and who may have more specific music-related career goals.
Emphases: Composition, Instruments, Piano, Organ, and Voice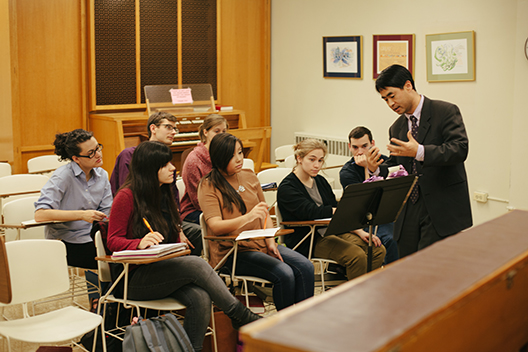 Changing Programs after Admission
Both programs are designed to allow students to change programs in the first year with a minimum of scheduling difficulties. Student progress is carefully monitored. At the end of the second semester of applied instruction for the BA, and the fourth semester for the BMus, students must pass a checkpoint jury exam; departmental counsel is utilized should a change of program be recommended or required.

Transfer Credit
Moody Bible Institute's policy for transfer credit is listed in the Course Catalog. The Department of Music provides supplemental evaluation in order to transfer credit for music theory and applied music.