Application Requirements
Interested in coming to Moody Bible Institute Chicago? Apply Now!
To be considered for admission, you must have been a Christian for at least one year and actively participate in a Protestant church. In addition, the following items are required as part of the application process: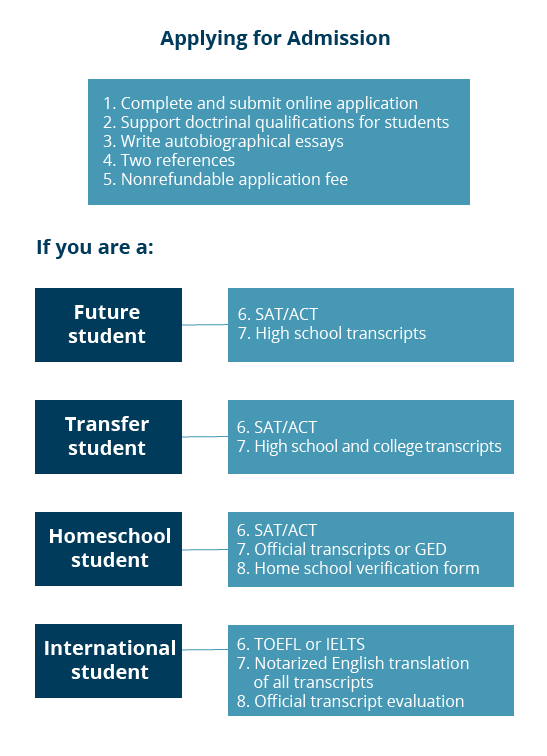 Proof of English Language Proficiency
APPLICATION DEADLINES
Listed below are dates by which applications must be submitted and all required credentials must be on file in order to receive equal consideration with other applicants. Applications are reviewed on a rolling basis. Applications will be evaluated when completed, and an admissions decision will be mailed within a month of the completed application. Allow sufficient time for the processing of transcripts and reference requests so that they arrive at the Admissions Office prior to the stated deadlines.
To ensure your application can be considered for the semester of your choice, please have all reference forms and transcript(s) postmarked by the following dates:
Semester
Application Deadline

Fall Semester


Dec. 1 (Early decision)
Mar 1. (Regular decision)

Spring Semester

Oct. 1
MAILING ADDRESS
Please send all materials to:
Moody Bible Institute
Admissions Office
820 N. LaSalle Blvd.
Chicago, IL 60610