You can share the gospel and disciple people
When you earn your Bachelor of Arts in Evangelism and Discipleship from Moody Bible Institute, you sharpen your ability to clearly and creatively share the gospel. You'll gain the critical thinking, communication, and leadership skills to spread truth that transforms people and communities. Learn to navigate cultural complexities effectively and discern how God is at work as you lead others to join His purpose.
Your Evangelism and Discipleship Studies
As you study, you'll:
Learn to relate the gospel to people in different cultures
Equip others to make disciples and grow in their faith
Defend your beliefs about evangelism and discipleship
Assess cultural and ministry contexts to help you serve anywhere in the world
Practice what you're learning in your PCM, at your internship, and with your classmates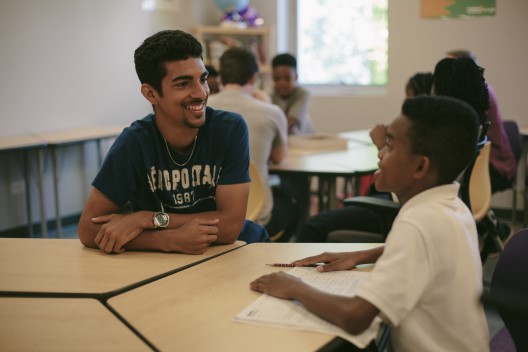 Meet your Evangelism and Discipleship professors
You'll get to study with faculty who have years of disciple-making experience. Learn from Dr. Craig Hendrickson, a program head who's been practicing what he teaches in ministry all over the country. Study with Dr. Timothy Sisk, professor of Intercultural Studies, who spent time as a missionary in Japan and Bolivia.
JOBS YOU CAN GET WITH AN EVANGELISM AND DISCIPLESHIP DEGREE
When you graduate with your BA in Evangelism and Discipleship, you'll have the practical skills necessary for a wide variety of jobs. You can be a:
discipleship pastor
missionary
parachurch or campus minister
community outreach pastor
church planter
evangelist
community development worker
You'll be prepared to serve with a variety of ministries around the world.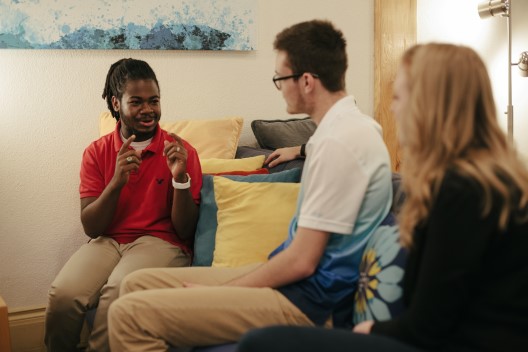 Financial Aid
Every class in your degree is paid for by the Chicago Tuition Grant, so tuition is worry-free. Every Chicago undergraduate student is awarded this grant, worth up to $10,000 a year. You're only responsible to pay the remaining amount for room and board, fees, and costs—making a Moody degree the best value in Christian education. Find out how to defray the remaining costs with scholarships, grants, student loans, student employment, and veterans benefits.