This Month's Free Lecture
---
If you haven't taken one of our biblically based, informative courses, now's your chance to get a taste of our course content with a new monthly live lecture series! We are offering lectures around different biblical and ministry topics that apply directly to your life and ministry.
Topic: Everything is Not Vanity: The Meaning of Hebel in Ecclesiastes
May 17, 2022 at 7:00 p.m. CST
In this free lecture from Moody Enrich, Dr. Russell L. Meek will teach on the meaning of Hebel, the Hebrew term commonly translated "vanity". Dr. Meek, a professor at Moody Theological Seminary, will share why understanding Hebel changes everything you think you know about Ecclesiastes, a book about living a faithful life in a world turned upside down by sin.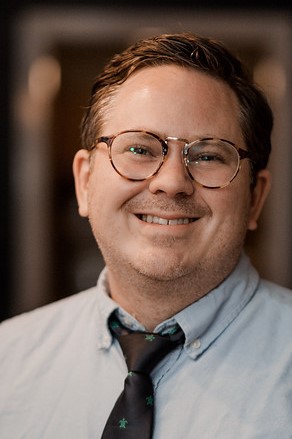 Meet Russell L. Meek
Dr. Russell L. Meek teaches Old Testament and Hebrew at Moody Theological Seminary. He also writes a regular column on understanding and applying the Old Testament at Fathom Magazine. His most recent books include Ecclesiastes and the Search for Meaning in an Upside-Down World and The Book-by-Book Guide to Biblical Hebrew Vocabulary. Russ lives with his wife and their three sons in Idaho.
Past Lecture Recordings
---
Rewatch any of our previous Enrich Lectures on-demand here.