Communications Major
Join a community of artists—learn theology, theory, and technique
You can earn your Bachelor of Arts in Communications degree from Moody Bible Institute and create the future of ministry media. Get opportunities you won't find in any other communications program. You can work on one of the six practicum teams such as the Moody Media Lab, a professional student-led creative agency for anyone on campus who wants to be involved.
You'll develop your knowledge of theology, technique, and technology as you study in community.
photography
videography
graphic design
fine art
speech
drama
broadcasting
writing
Your Communications Studies
As you study, you'll:
Research the theory and theology of communications
Share the gospel using technological tools, techniques, and your chosen medium
Use creative computer programs like the Adobe editing suite
Build your professional portfolio
Theologically evaluate the rapidly evolving media and culture landscape
Develop your biblical philosophy of creativity and communication
Explore how to create and communicate meaningful messages across contexts
Meet Your Communications Professors
Learn from experienced faculty mentors such as Brian Kammerzelt, Kelli Worrall and Robert Gustafson. With years of experience in videography, writing communications, and media theory, they'll teach you from their practical and academic experience.
After you graduate with your Communications degree
You'll graduate with a professional portfolio and access to a global network of ministry partners eager to bring theologically sound, practically trained storytellers on board. You can pursue a career as a:
graphic designer
photographer
writer
radio host
videographer
actor
media firm manager
You'll be equipped to serve well wherever God takes you.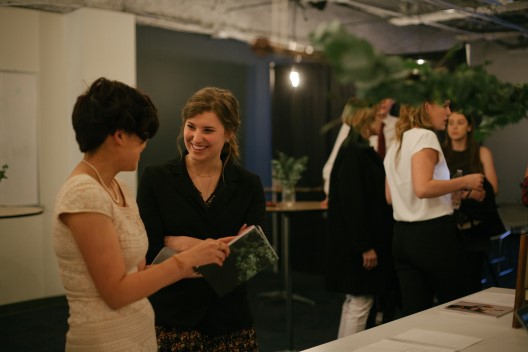 Financial Aid
For on-campus residential students, every class in your degree is paid for by the Chicago Tuition Grant, sponsored by faithful donors. Every residential Chicago undergraduate student is awarded this grant, worth up to $12,960 a year. Off-campus commuter students pay $380 per credit hour. Find out how to defray the remaining costs with scholarships, grants, student loans, student employment, and veterans benefits.