Alumni Association Board and Staff
Front row (left to right) Rusty Ingraham, Cherie Balog, Dr. Tracy Reed;
Back row (left to right) Jim Shoberg, Marcus Hayes, Julie Ross, Sara Nimori, Erika Dawson
Board

Julie (Carlen '80) Ross studied Foreign Missions while at Moody. She served with her husband, Steve Ross '79, a youth and college pastor at Boca Raton Community Church in Boca Raton, Florida, for six years. God then called them to Peru where they served for eight years. After Steve completed his master's degree from Moody, they began a ministry called The King's Wings. Through this ministry they trained pastors in Peru and served the missionaries in the Bahamian Islands until a tragic accident took Steve's life in 2003. Steve was killed in a mid-air collision during a return flight from the Bahamas, where he had delivered supplies to an orphanage.
Julie was left to raise their four children as a single mother. Julie's oldest daughter, Ashley Ross '06, teaches third grade at Boca Raton Christian School, a ministry of Boca Raton Community Church. Her two sons are married and her youngest daughter graduated from high school in June 2014. Julie is involved as a volunteer at the school and her church.
---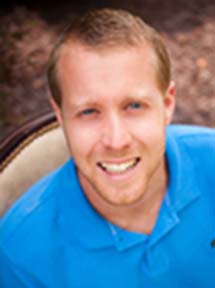 Chris Drombetta '14 is the Executive Pastor at Old North Church in Canfield, Ohio. He is responsible for overseeing the church's staff, finances, and facilities. Outside of his work in the local church, Chris serves on the Advisory Board of the C.S. Lewis Institute (Northeast Ohio chapter) and contributes to the online disciple-making forum, Gotherefor.com. He is also currently pursuing a Master of Theological Studies degree from Midwestern Baptist Theological Seminary in Kansas City.
Chris and his wife, Sarah, have two children, Emma and Topher. In his leisure time, Chris enjoys cooking, playing with his kids, fitness, and a good theology book over coffee.
---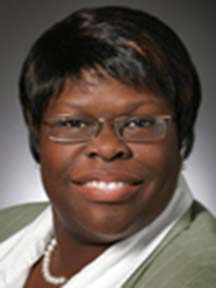 Dr. Tracy (McPhail '14) Reed and her husband, Ian, live in Tampa, Florida, where she is active in her church as a Sunday school teacher and a new member orientation leader. She volunteers as a "big sister" with Big Brothers Big Sisters of Tampa Bay and also served on its executive board for five years. She won Big Sister of the Year award in 2014 for the Tampa Bay area.
Tracy received her bachelor's degree from Spelman College followed by her master's and PhD in industrial/organizational psychology from the University of South Florida. Tracy received a certificate in Biblical Studies this past May through Moody Distance Learning. She looks forward to using her Moody education in her future ministry endeavors.
---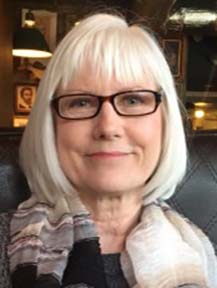 Cherie (Bruchan '75) Balog is employed by the Network of Biblical Storytellers, a professional association for clergy and laity. Along with serving as a volunteer chat coach at the Billy Graham Evangelistic Association, she also serves on a seasonal basis with its sister organization, Samaritan's Purse. Cherie volunteers with Indy Reads, an adult literacy program, and with the Heartland Film Festival. She serves her church as a lector, altar guild member, and membership class facilitator.
After graduating from the communications program at Moody, Cherie completed her BS in Journalism at Northern Illinois University. Cherie and her husband, Kevin, reside in Fishers, Ind., and have on daughter.
---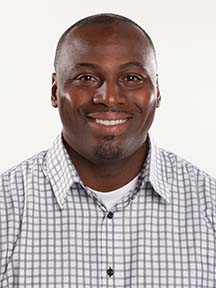 Marcus Hayes '07 was recognized as a top young leader in the Southern Baptist Convention for 2017–2018. He currently serves as campus pastor at Biltmore Church in Asheville, North Carolina, and is a member of the church's senior leadership. Marcus also works as an executive committee member for the SBC and the North American Mission Board African American Leadership team.
Marcus earned his BA in Pastoral Studies at Moody Bible Institute and an MA in Theological Studies from Southwestern Baptist Theological Seminary.
Marcus and his wife, Mandy, have three daughters: Sarai, Amaya, and Naomi.
---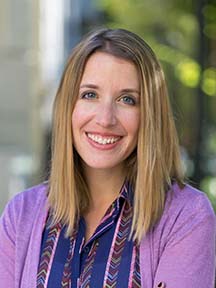 Erika (Sweeting '01) Dawson created the Faithful Life Planner and founded faithfulmoms.org, an online ministry with practical tools and biblical teaching for mothers. She graduated from Moody with a BA in Elementary Education and earned her master's in teaching from National Louis University. She taught in both Christian and public schools and spent five years directing children's ministry.
Erika and her husband have four children and live in the Chicagoland area where they are active in their local church and community.
Many of Erika's family attended Moody, including her grandparents, Dr. George Sweeting '45 and Margaret (Hilda Schnell '46) Sweeting, her uncles, Dr. Donald Sweeting '76 and Robert (Bob) Sweeting '80, and her brother-in-law, Ryan Dawson '13.
---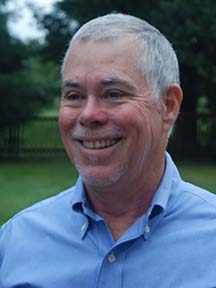 Rusty Ingraham '75, now semi-retired, worked with the US Foreign Service. While serving he ministered to a number of international churches. He worked on pastoral search committees, on church boards, and as a teacher. During nearly 29 years with the State Department, he served in Turkey, Romania, Bolivia, Bosnia, Cuba, and Jordan.
Rusty grew up in the Chicago area where he attended The Moody Church and listened to Moody Radio. Many of his family, friends, and spiritual leaders were Moody grads or connected to the school. Rusty graduated with a diploma in Biblical Theology and went on to get a bachelor's degree in history at Lawrence University in Wisconsin.
Rusty and his wife, Ann, met at a friend's wedding. Ann, who has a bachelor's degree in nursing, served overseas as a nurse and local volunteer. The Ingrahams have one son, Michael.


---
Jim Shoberg '87 joined Avant Ministries (formally known as Gospel Missionary Union) in 1990, and has served 29 years with the mission.
Jim was assigned 15 years to Ecuador, South America, where he and his wife Debbie spent the majority of those years serving the Shuar (Tribe) Evangelical Church Association in the Amazon Basin, teaching courses for Theological Education by Extension. He and Debbie, along with their four children were reassigned to France for 11 years. Their main ministry was church-planting in a Paris suburb.
Since 2016 Jim has served as the assistant to the Vice-President of Field Ministries over Europe and the Americas and recently was named Ministry Director in Western Europe, overseeing the work in seven countries where Avant missionaries are planting churches.
Jim and Debbie live in Wheaton, IL at this time, using technology and travel to continue the work. Their children range from ages 23 - 13. One of them, Julie, is currently a senior at Moody.


---
Sara Nimori '19 was born and raised in San Diego, California. She was a small business owner growing up, and was heavily involved in competitive speech and debate. While pursuing a degree path in fashion merchandising, Sara was convicted to use her teaching and speaking abilities as a ministry instead.
Sara transferred to Moody in 2015. During her Moody career, Sara mentored students and taught debate with the Moody Debate Society at Wells High School, in collaboration with GRIP Outreach for Youth. Sara later served as Student Body President, where she became passionate about leadership development and student advocacy. Sara graduated with a degree in Communications and now works in downtown Chicago in wealth management. She serves actively in the local body at Legacy West Ridge, a house church based in Chicago's North Side.


Staff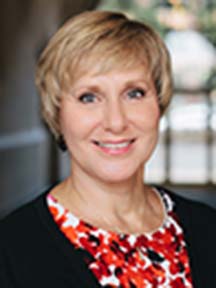 Nancy Hastings
Executive Director
Nancy (Andersen '80) Hastings graduated from Moody Bible Institute in the Communications program. Since then Nancy has been committed to the ministry of Moody and the mission of the Alumni Association. She served 15 years in various Alumni Department positions before becoming executive director. Previous positions included department secretary, Brick Walkway coordinator, and project coordinator. Nancy also served two terms as an Alumni Board member. Nancy's husband, Doug Hastings '79, serves as vice president of Moody Radio. Doug and Nancy have two adult children, one granddaughter, and one grandson.
---
Scott Johnson
Project Coordinator
Scott Johnson serves as the alumni project coordinator for Moody. Prior to joining the alumni department, he worked in Moody's Event Marking and Management department as an operation coordinator and external event coordinator. His primary responsibilities have centered around working with Moody's external ministry partners and campus guests. Before Moody, he spent 15 years working at the PAV YMCA in Berwyn, Illinois, where he served nearly six years as the Aquatic Director. In addition to his responsibilities at Moody, he serves on the Philip Team at The Moody Church as an usher captain and as part of the leadership team of the In Focus community.
---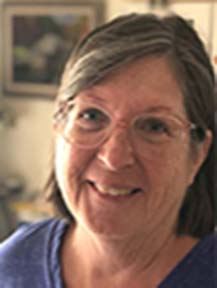 Diane Janchenko
Office Coordinator
Before coming to work for the Alumni Association in 2012, Diane served as an administrative assistant for Harvest Bible Chapel, Palos. Diane has been married to her husband Mike for 35 years who is a Moody Theological Seminary graduate and serves in Moody's ITS department. Diane and Mike have three children and in their spare time enjoy exploring Chicago and avidly following the Chicago Blackhawks.
---

Ayanda 'TK' Khumalo
Web Content Specialist
Ayanda (TK) was born and raised in Zimbabwe, Africa. He started his worship leading career serving as a deacon and worship pastor at Bulawayo Baptist Church in Bulawayo, Zimbabwe for seven years before coming to study at Moody. TK leads worship with his band Ayanda; He also serves with Harvest Bible Chapel's worship ministry. TK has led worship teams all across the globe from Botswana, South Africa, Zambia, the United States, Mozambique, and more.
---
---